No Comments
Awesome Websites -
Occasionally we will feature some of the roadside attractions we discover along the "Information Superhighway" also known as the "World Wide buy Proscar Web!" There is no shortage of fascinating attractions there and today we bring you these goodies:
Bring Your Instagrams to Life with Stickygram.com & Printstagr.am
People everywhere have embraced the mobile photo-sharing app Instagram for creating funky, vintage-looking filtered snapshots of everyday life. It has become so popular that it was recently purchased by Facebook. Thanks to the website-based services offered by stickygram.com and prinstagr.am you can now bring your Instagram creations into the physical world.
Stickygram turns your instagrams into magnets and ships them to you for free worldwide. You simply connect your instagram account, pick your photos and order away. $14.99 per pack of 9.
Printstagram provides a similar service but delivers high quality prints, posters & photobooks made from your Instagram photos. They also sell t-shirts, a special box containing all your Instagrams, and more! Set of 48 stickers for $12. More pricing info here…
Navigate the Past Through the Wayback Machine
The Archive.org website has a great collection of books, movies and music but our favorite feature of the site is the magical Wayback Machine which allows you to browse websites in the past. Just enter a website URL into the Wayback Machine and it will show you versions of that site from the past going back as far as 1996. See what the original google.com site looked like or see early version of ancient Netscape.com!
Attend Yale or MIT for Free Online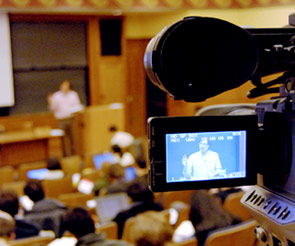 You can take actual courses from Yale University with Open Yale Online. Lectures can be accessed on iTunes or viewed on YouTube in playlists. They offer courses in Economics, Environmental Studies, History, Physics, Poli Sci, Spanish and lots more.
All the courses are all free with no registration required but no cheap albuterol credit, degree, or certificate is available.
MIT Open Courseware offers a similar program with free lecture notes, exams, and videos. No registration required. Take classes such as "Minds & Machines – Can computers think? Is the mind an immaterial thing, or is the mind the brain?" MIT also has thousands of cool science videos available online.
Choose Your Own Adventure with TrailPeak.com
TrailPeak.com is a free regional resource for outdoor adventuring. Find places for hiking, mountain biking, climbing, kayaking, snowshoeing and more. Pick a region from the map of Canada and connect with other adventurers for reviews, advice , maps and GP coordinates, photos and more.